Somatic and Expressive Arts Faculty
In addition to senior organizational experts, we are privileged to include on our team members of the expressive arts from the domains of psychodrama, somatics, music and art, martial arts, dream work, theatre, and mindfulness and meditation. We are proud of these close collegial relationships and grateful for the fertile life of ideas we all enjoy together.
"There is a voice that doesn't use words. Listen."
Somatic and Expressive Arts Faculty
Samuel Bartussek; Guilio Brunini; Rachel Cossar; Eugene Friesen; Anne Gottlieb; Didi Hopkins; Gary Joplin; Michael Kalikow; Jennifer Krier; Maurcio Martinez; James McManus; Nicloe Pinnell; Ellis Paul; Michael Robbins; Jami Sieber; Diana Theodores; David Whyte
Samuel
Bartussek
Somatic Expert
Guilio
Brunini
Somatic Expert
Rachel
Cossar
Somatic Expert
Eugene
Friesen
Cellist
Anne
Gottlieb
Director of Presentation
& Presence Practice
Didi
Hopkins
Presence Practitioner
Gary
Joplin
Somatic Expert
Michael
Kalikow
Somatic Expert
Jennifer
Krier
Somatic Expert
Maurcio
Martinez
Broadway Singer
James
McManus
Painter
Nicole
Pinnell
Cellist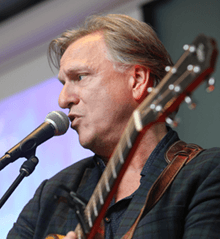 Ellis
Paul
Singer - Songwriter
Michael
Robbins
Painter
Jami
Sieber
Cellist
Diana
Theodores
Presence Practitioner
David
Whyte
Poet
"Let the beauty we love be what we do. There are hundreds of ways to kneel and kiss the ground."
Over the last several years Amy Elizabeth Fox has collaborated with Grammy Award Winning Cellist, Eugene Friesen, to produce two CDs based on personal mastery themes: Music of the Spheres, inspired in part by her sister, Erica's book Winning from Within and the second CD, Walking Forever, inspired by the teachings of Thomas Huebl.
To download album click here >>